ABOUT ME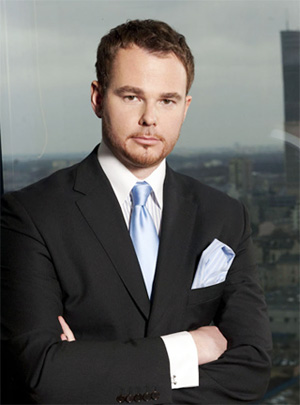 Born on the 22nd of March in 1978 in Krakow. He graduated law from the Jagiellonian University. After apprenticeship in the legal profession he become a legal adviser. He continued his further education abroad at London School of Economics and Navarra University in cooperation with Harvard University where he graduated the Advanced Management Program (AMP). He was also educated for advising and stock brokering professions as well as estate managing. He speaks fluently in German, English, Italian, French and Russian. He set up his first company during his study at Jagiellonian University. He gained multidimensional experience managing complex of the municipal estates in Krakow and designing housing developments in Poznan. Later he worked for domestic law firms such as Wierciński, Kwieciński, Baehr and Wardyński & Associates as well as those located abroad : Dewey& Ballentine and others in the City in London.
 
For many years he lived in Poznan, Krakow and London. Currently he lives with his family in Warsaw although he travels a lot for a business reason. He pursue his long term activity as a developer in a very center of the biggest polish cities as a president of Landeskrone Group. The most vital investments are located in Warsaw, Krakow, Poznan, Lodz and Gdansk.
 
In terms of business activity he looks up to his grand grandfather's brother Prince Stanislaw Lubomirski - inter war entrepreneur, industrialist and financier, the president of the Central Polish Association of Industry, Mining, Commerce and Finance –" Lewiatan". Founder of the first polish aircraft factory, manager of: banks, smelters and mines. Jan Lubomirski is also constantly developing scope of his activity.